SLT SUPER ALUMINUM CONTRACTOR SERIES

All Super Lawn Trucks have a variety of options and features available. Remember, SLT can customize any truck to fit your specific needs! Fill out the form on the right/below to get a quote NOW!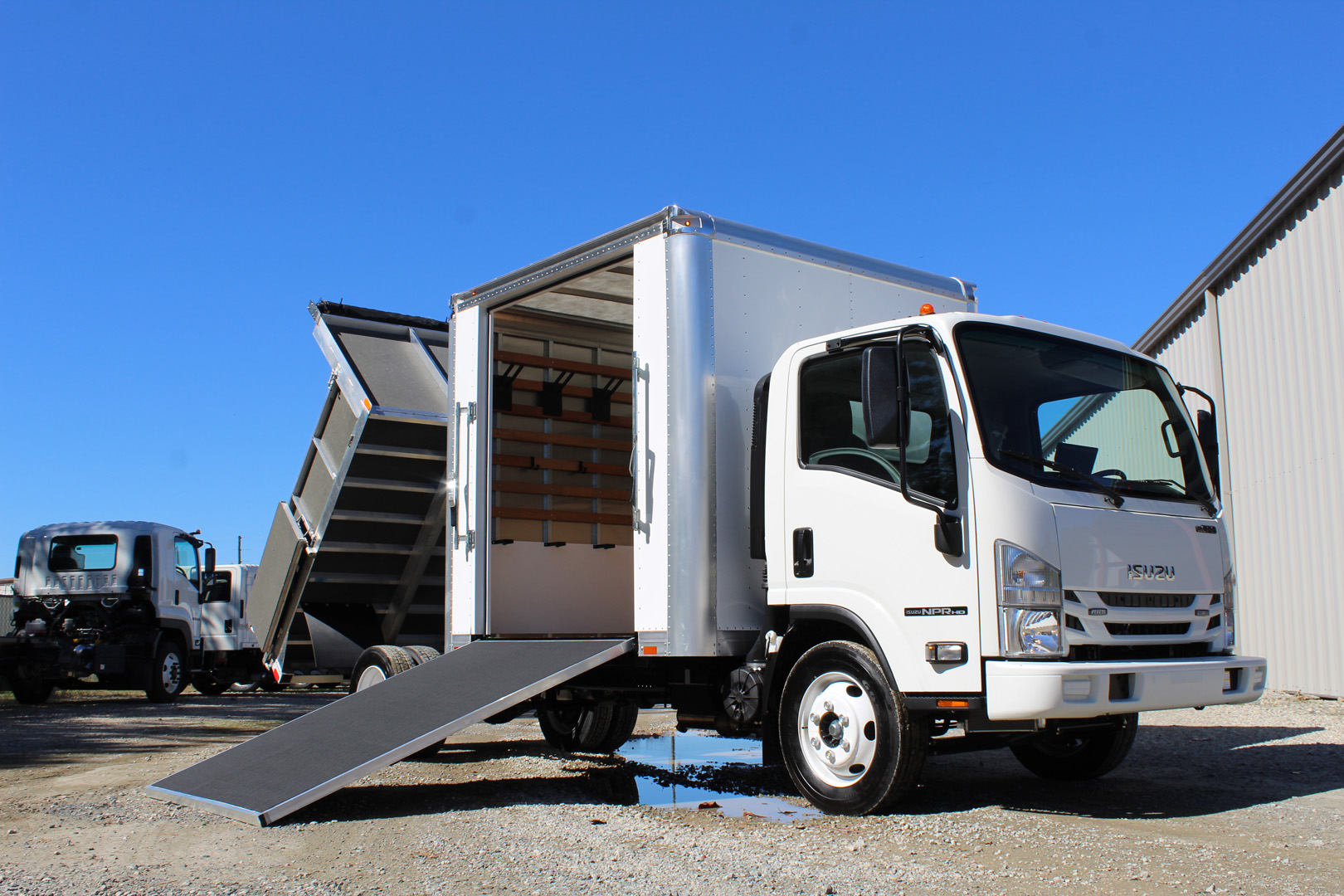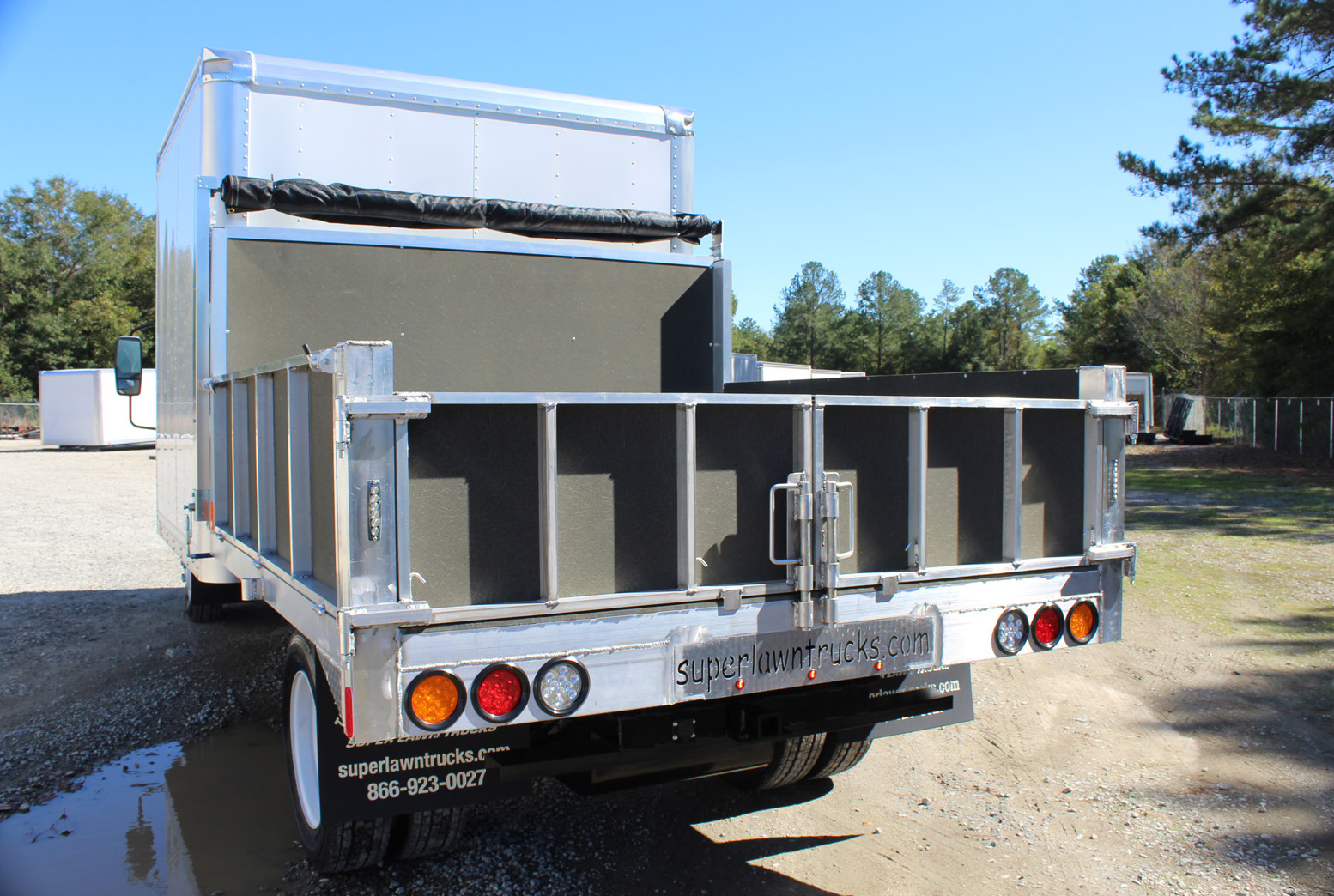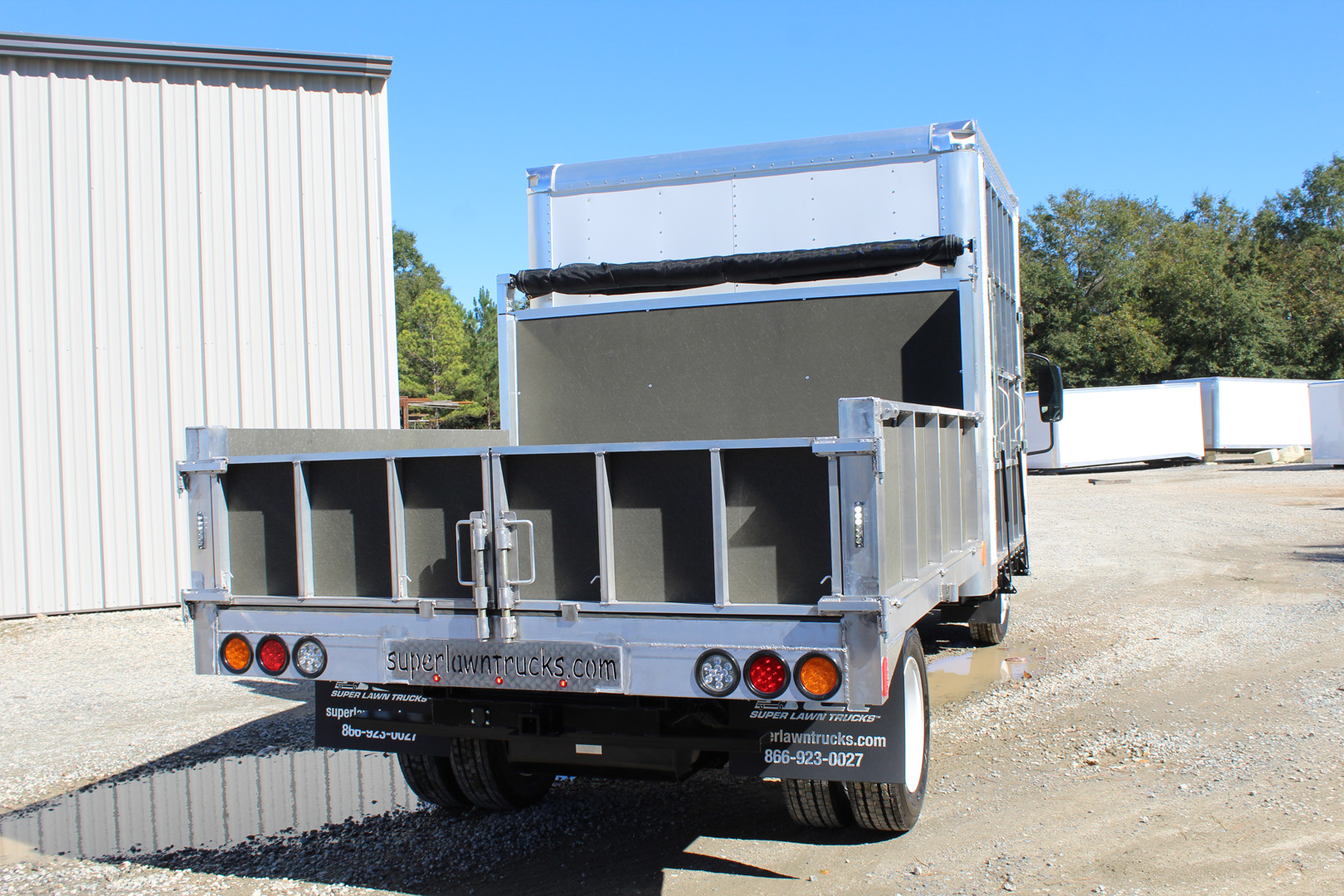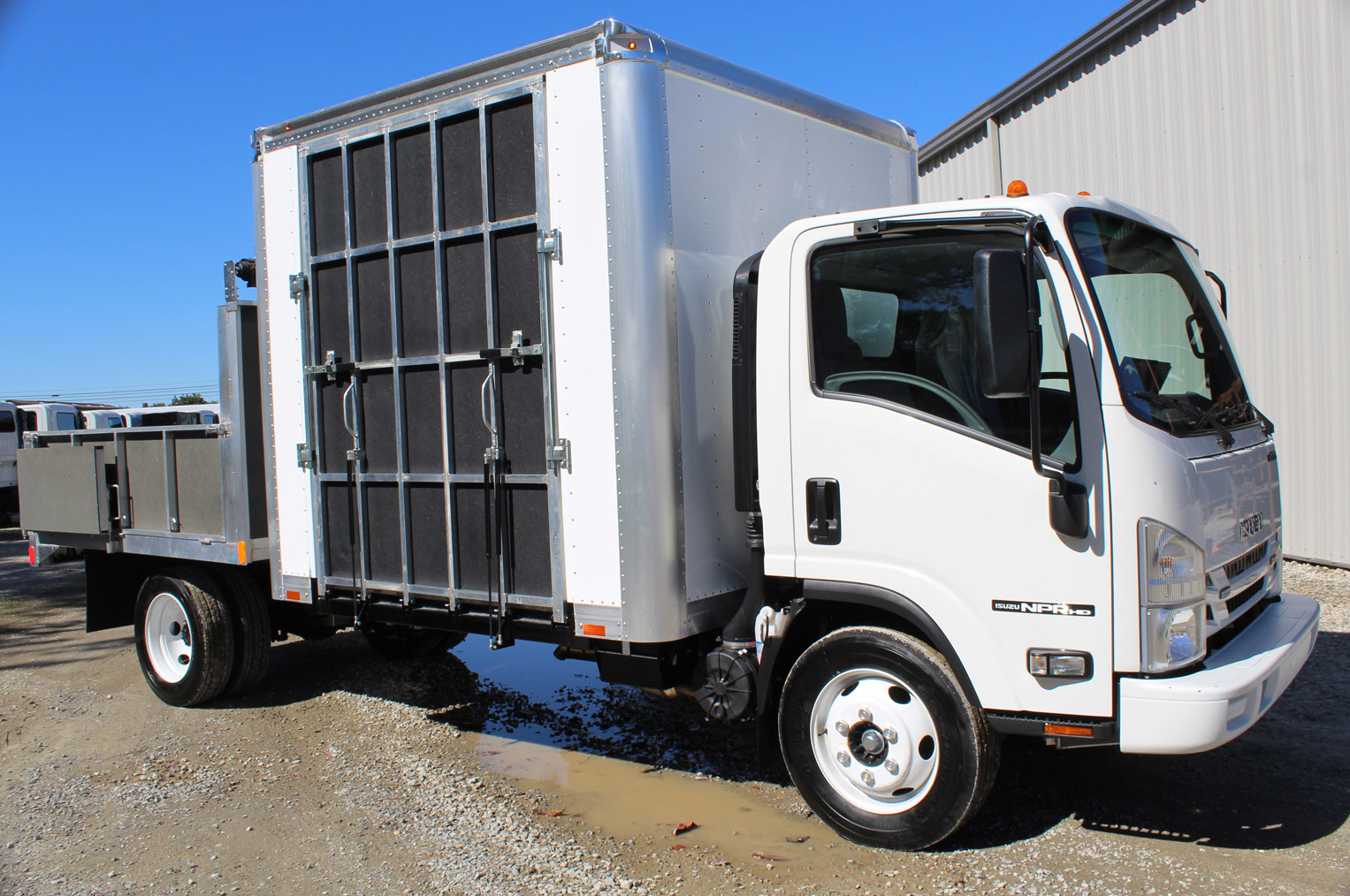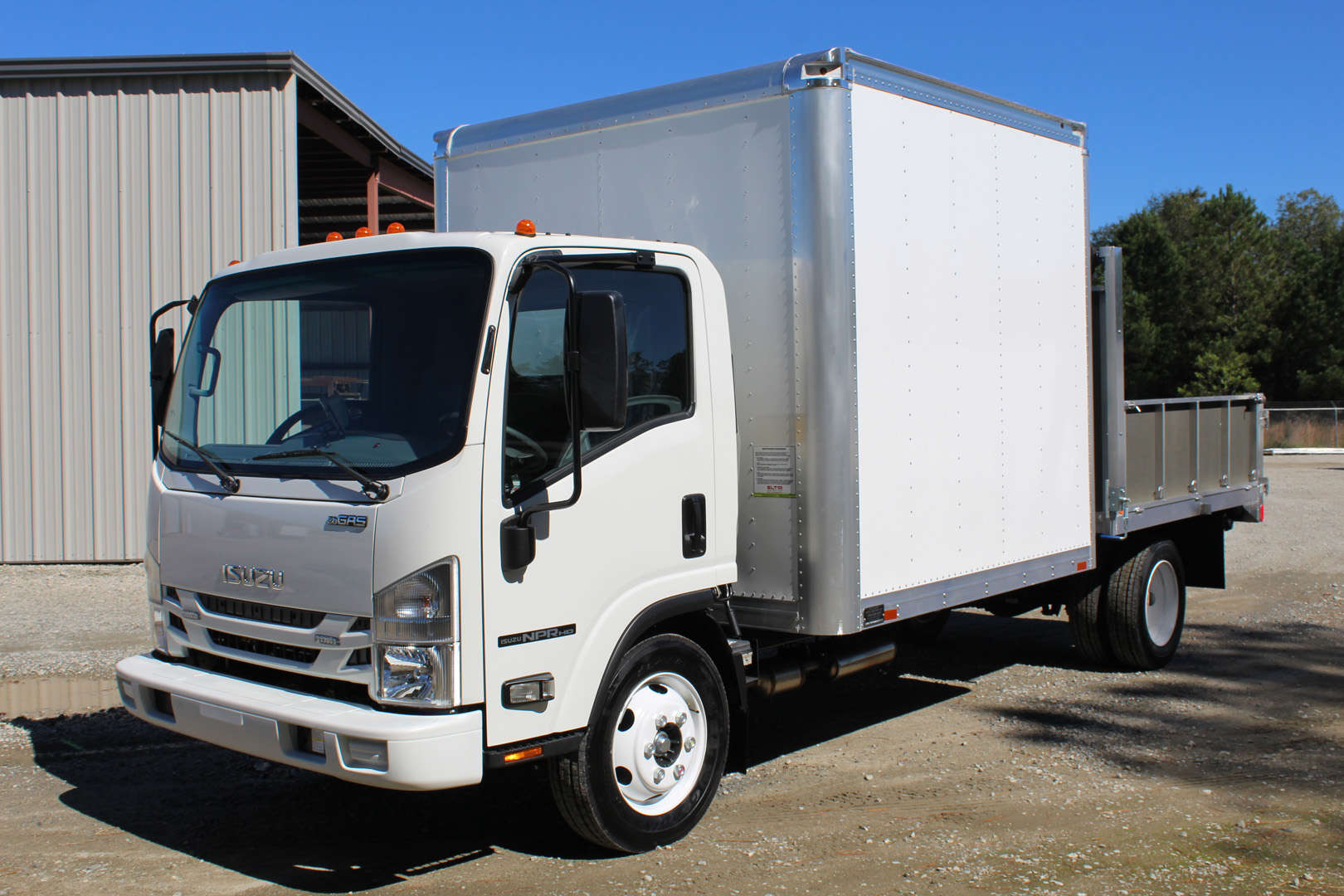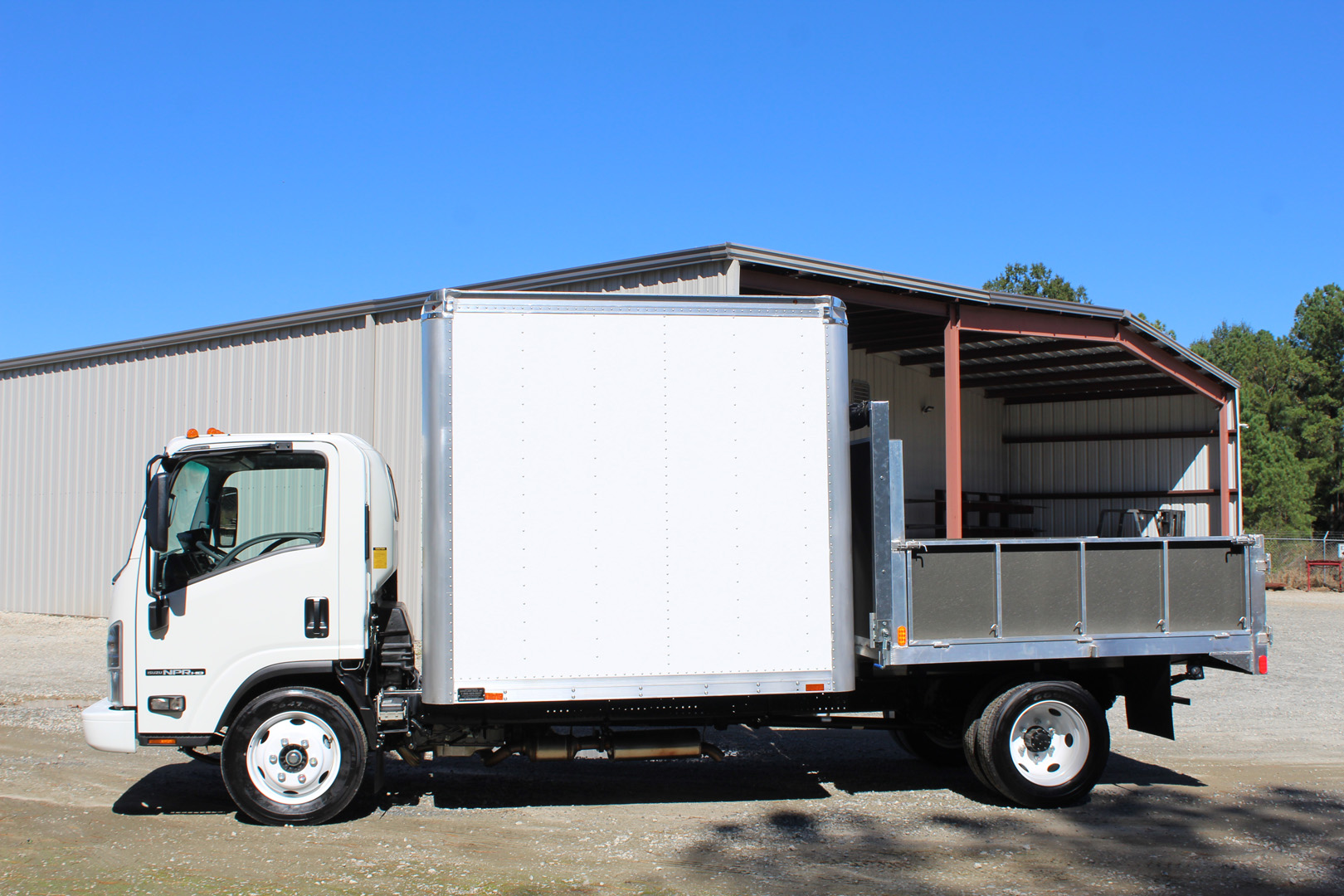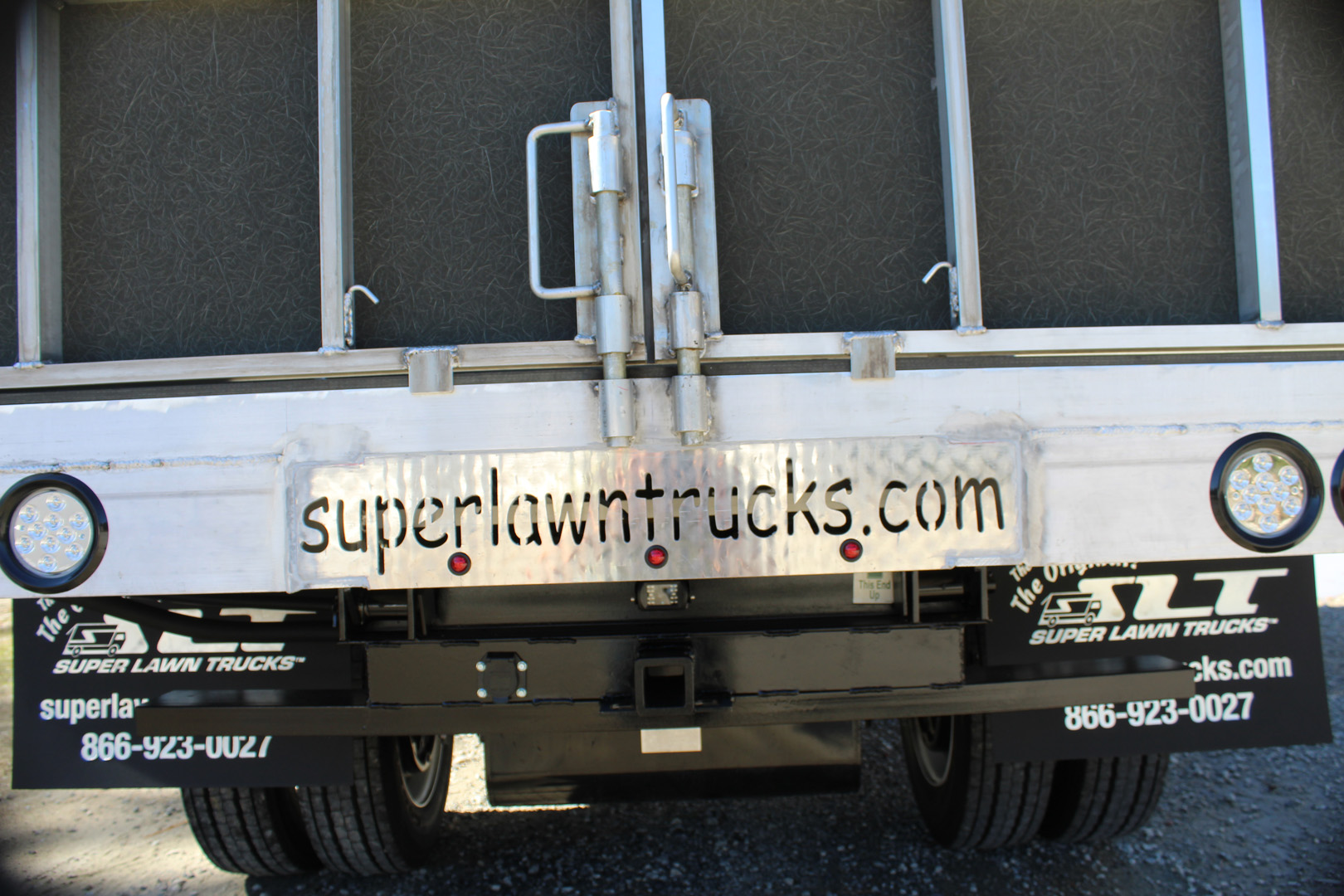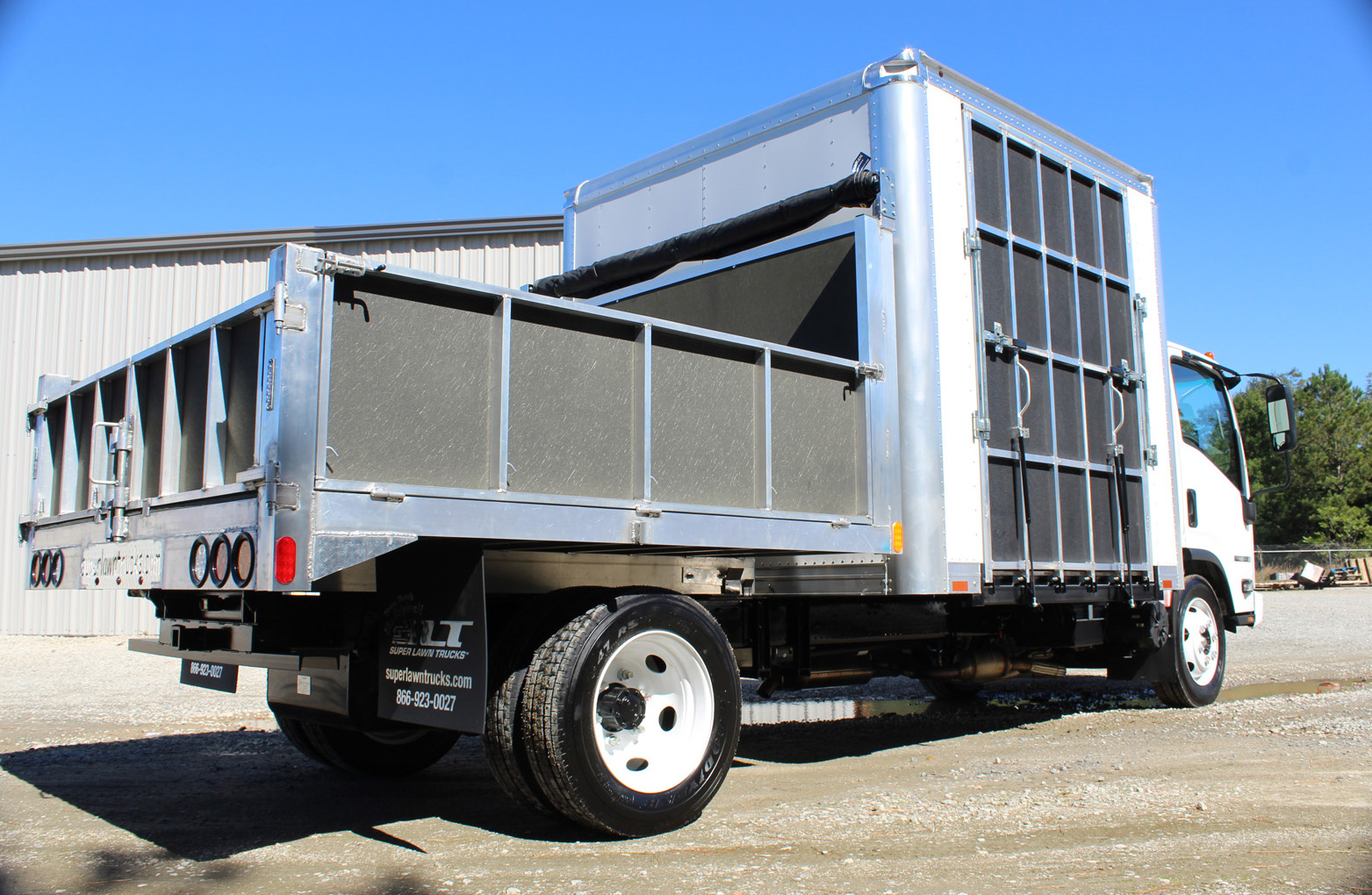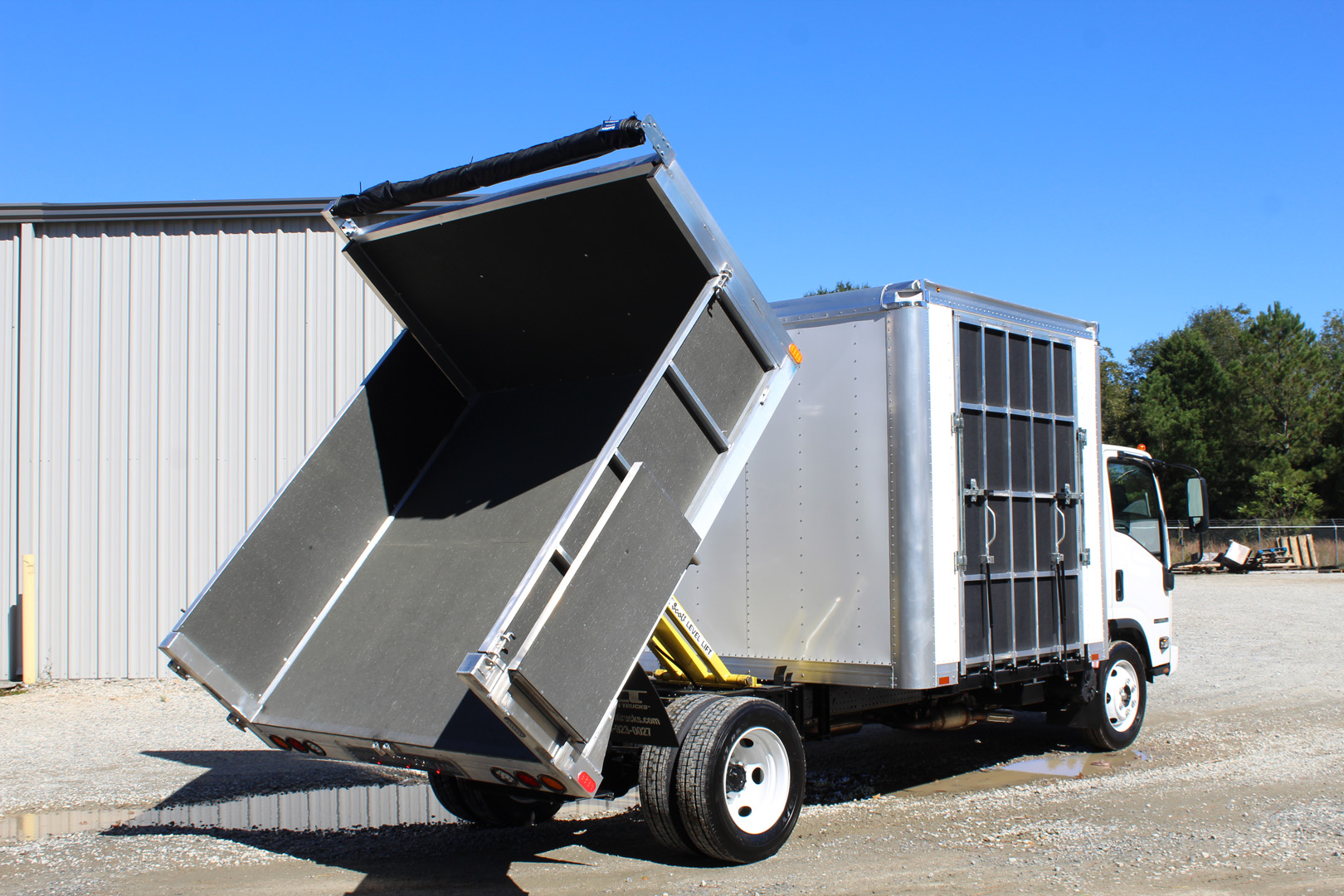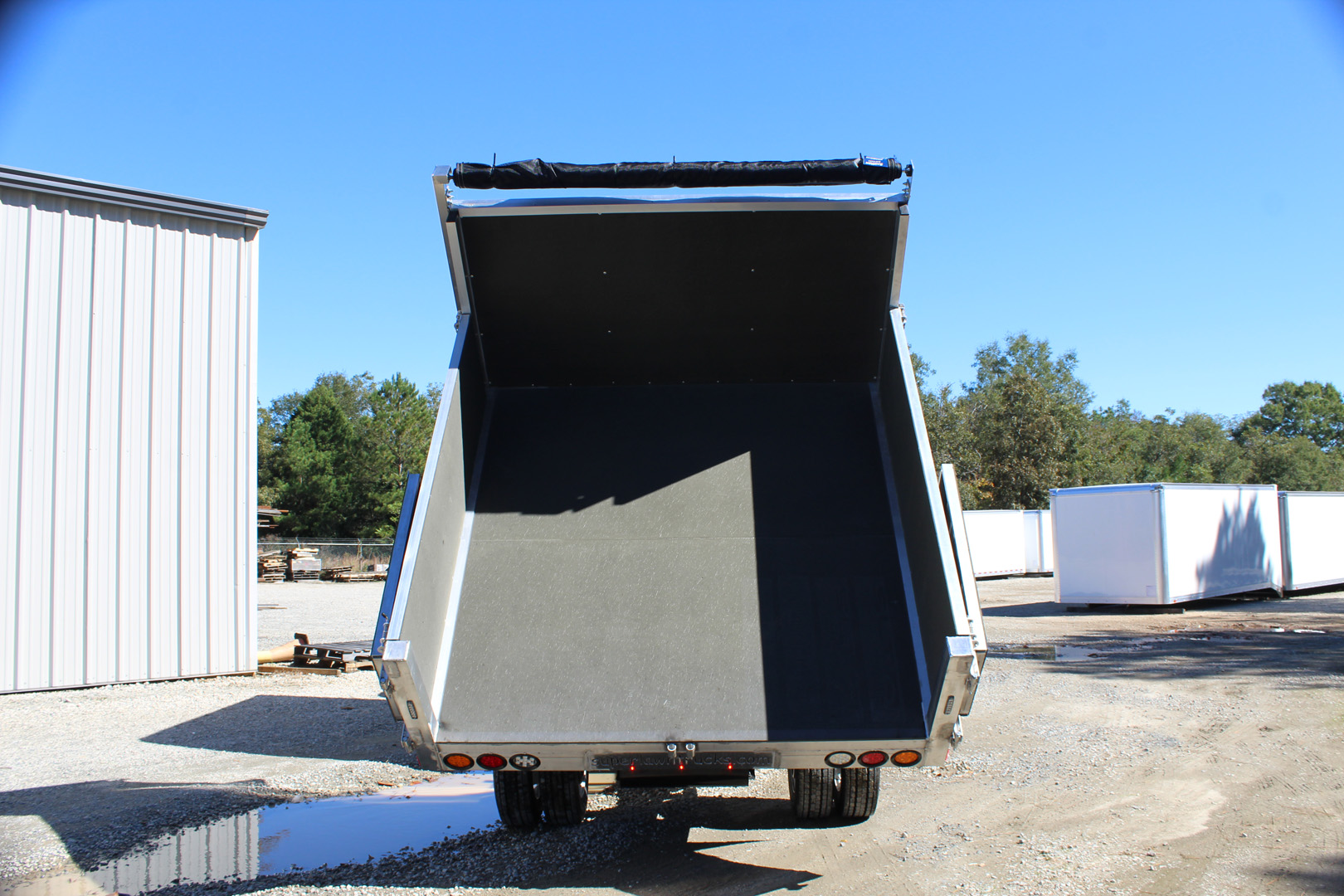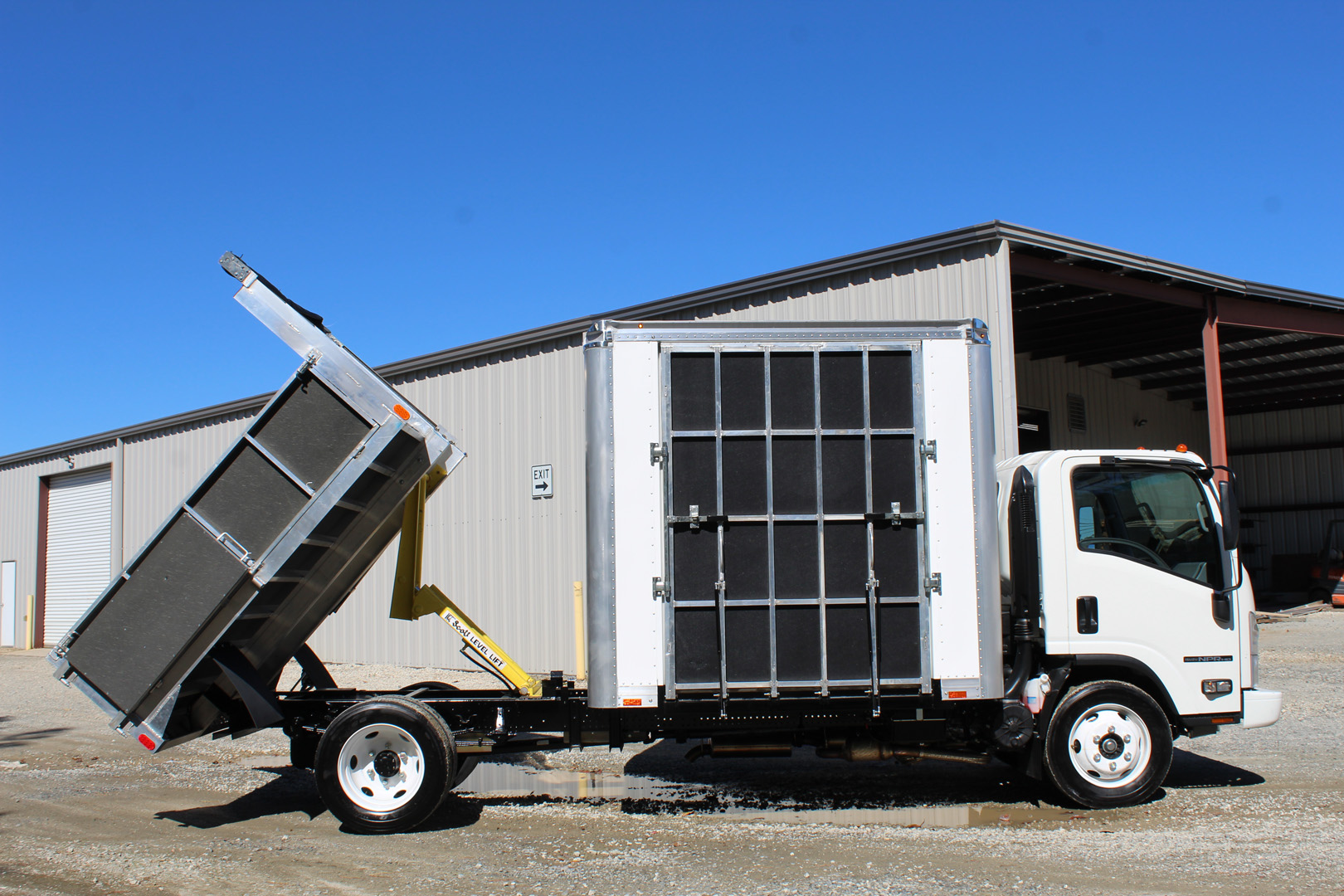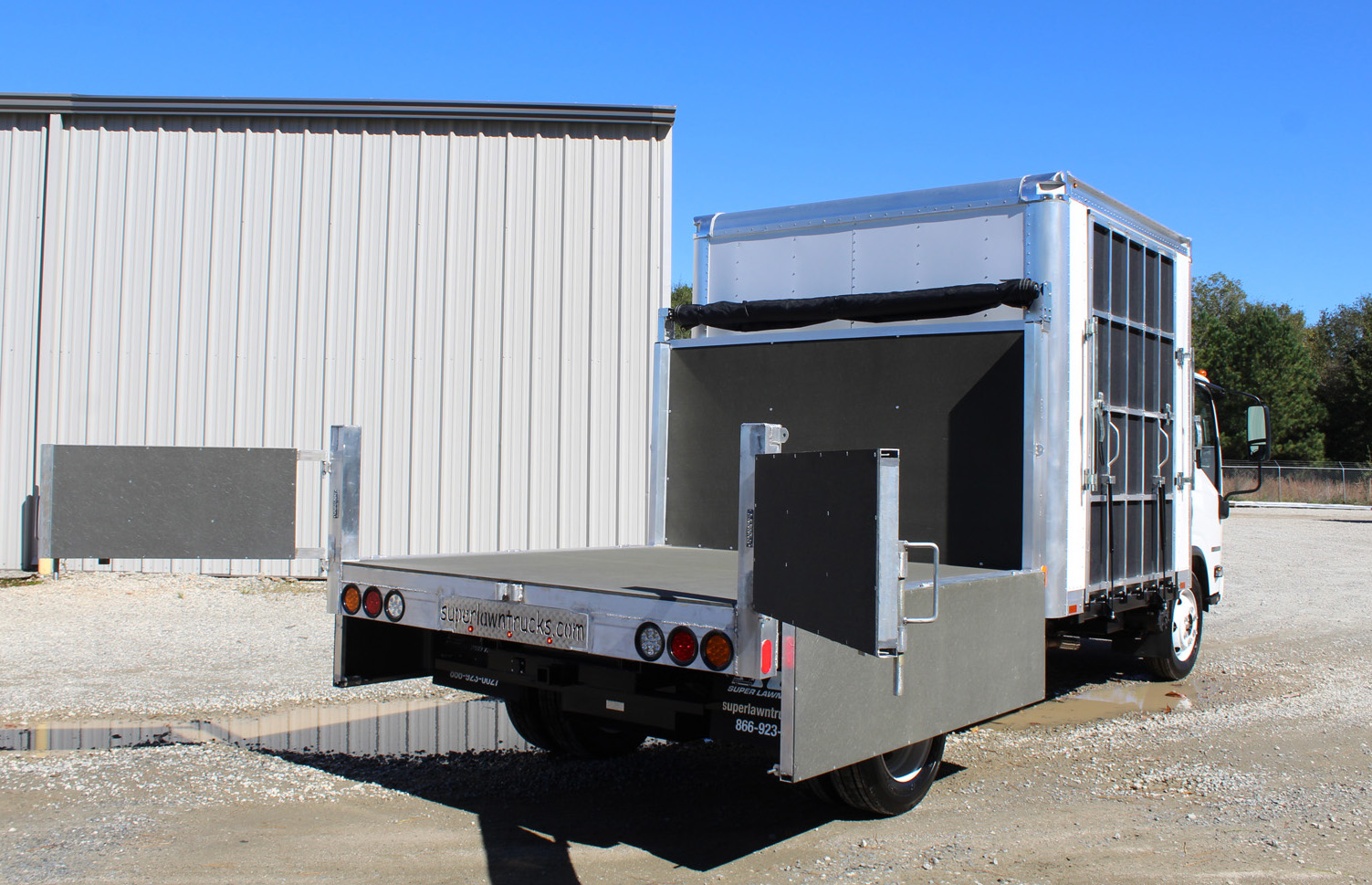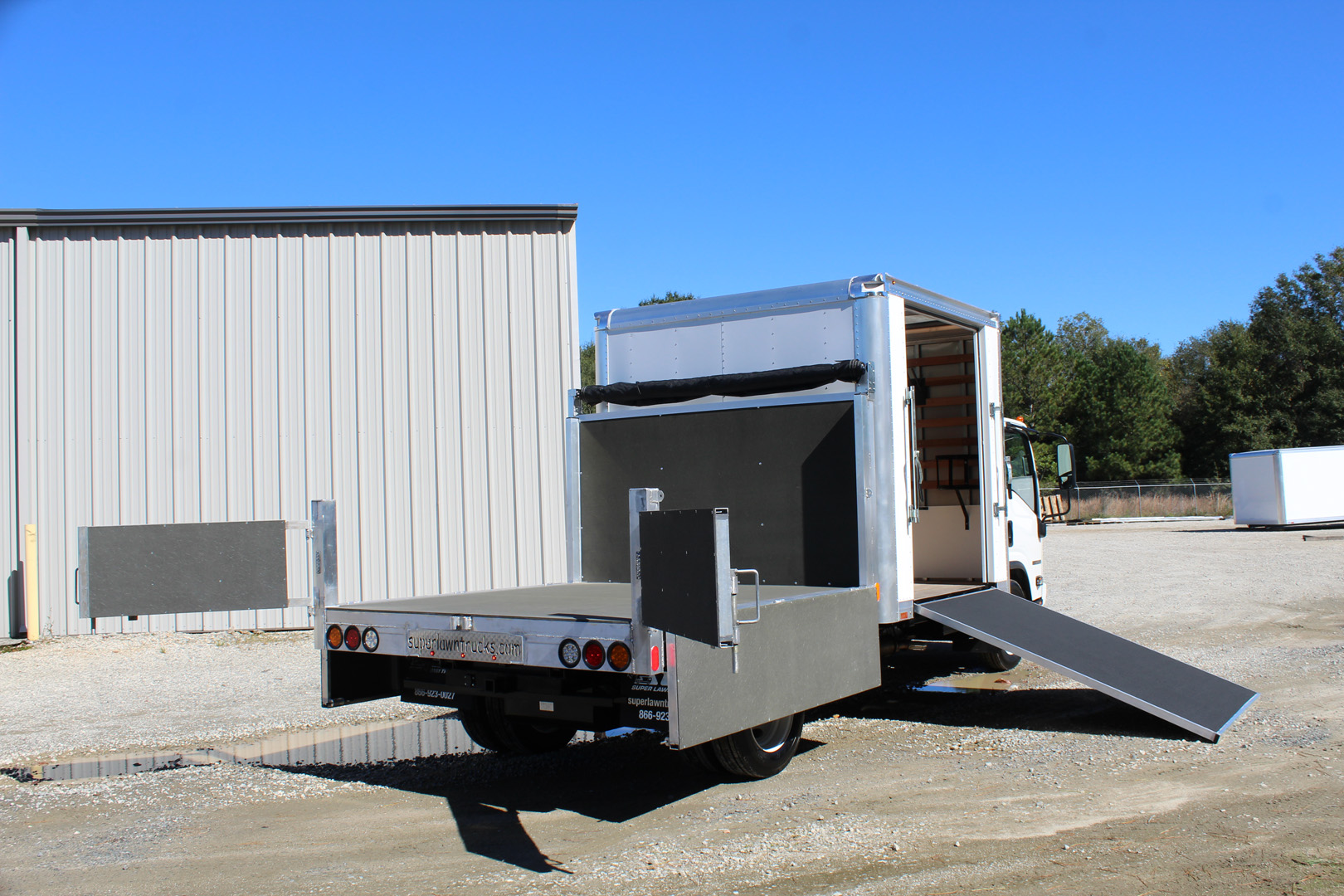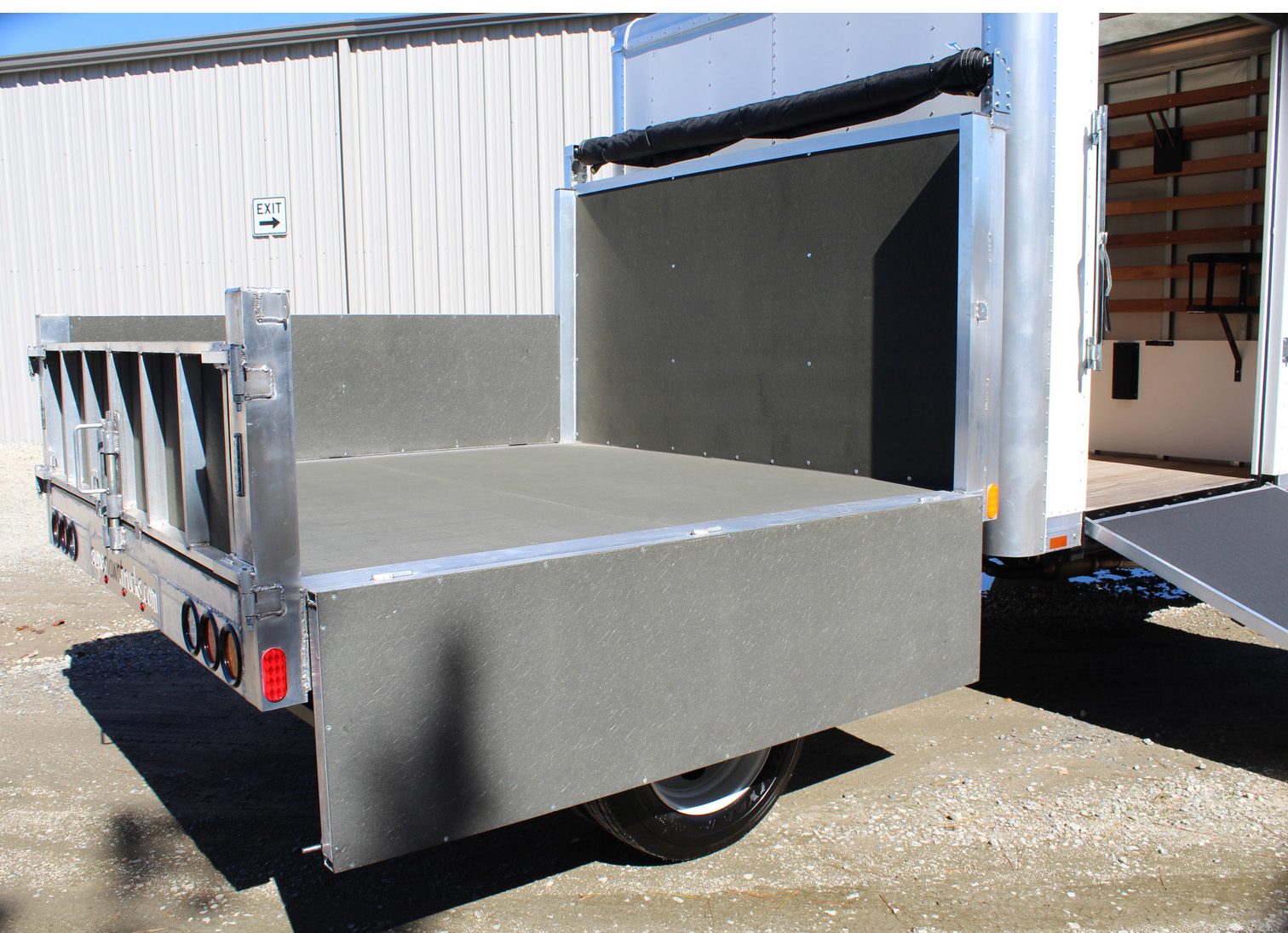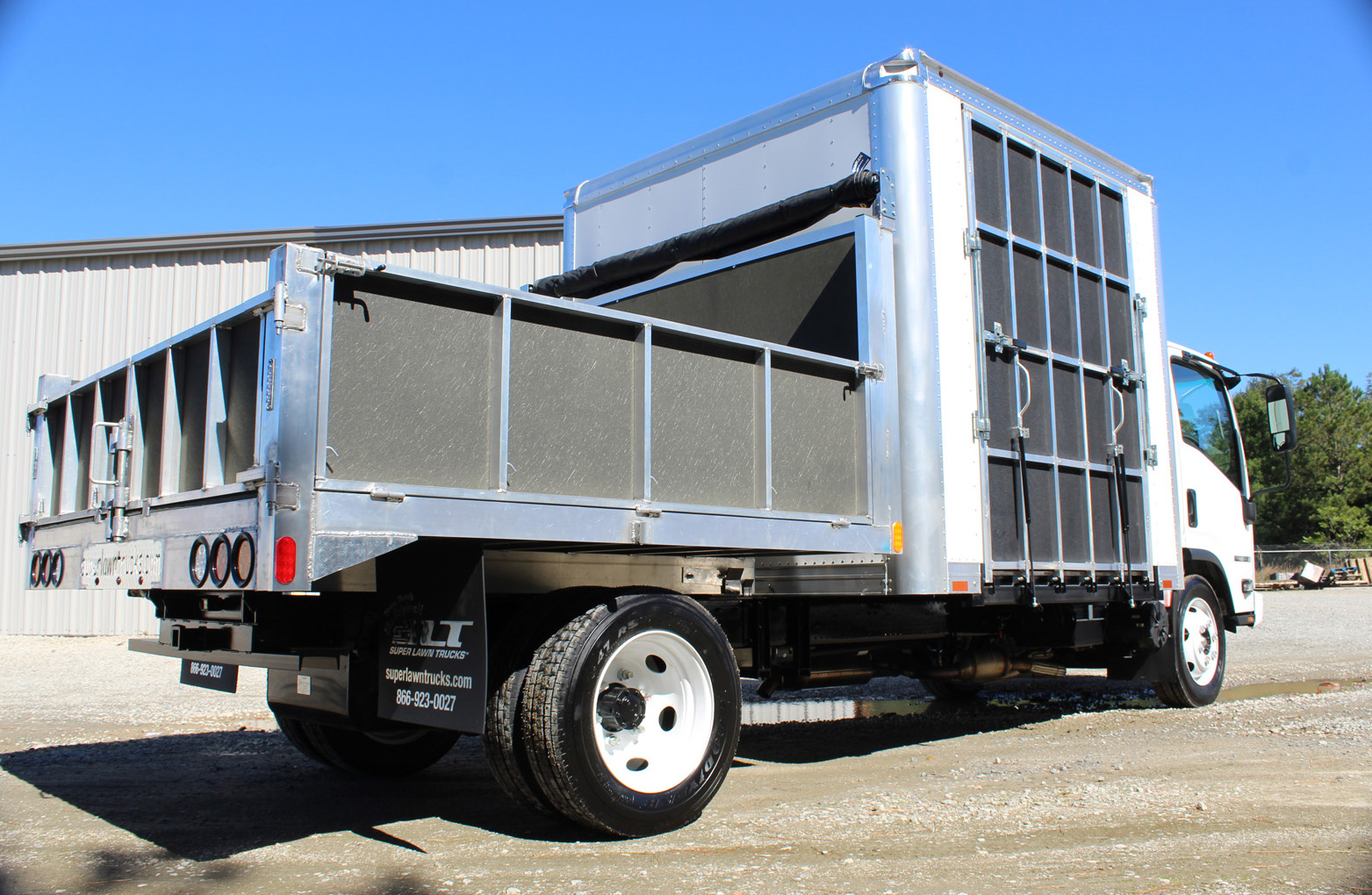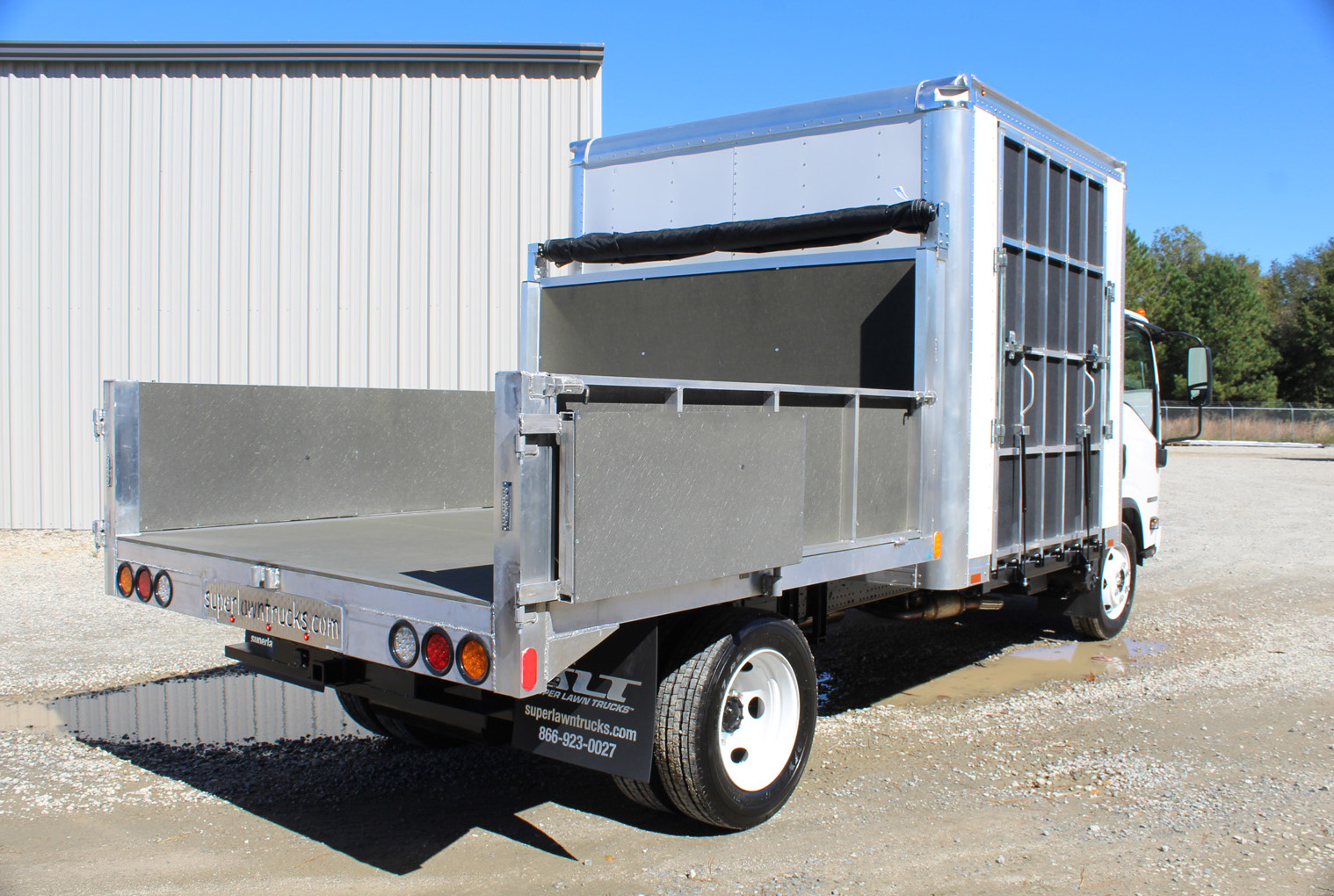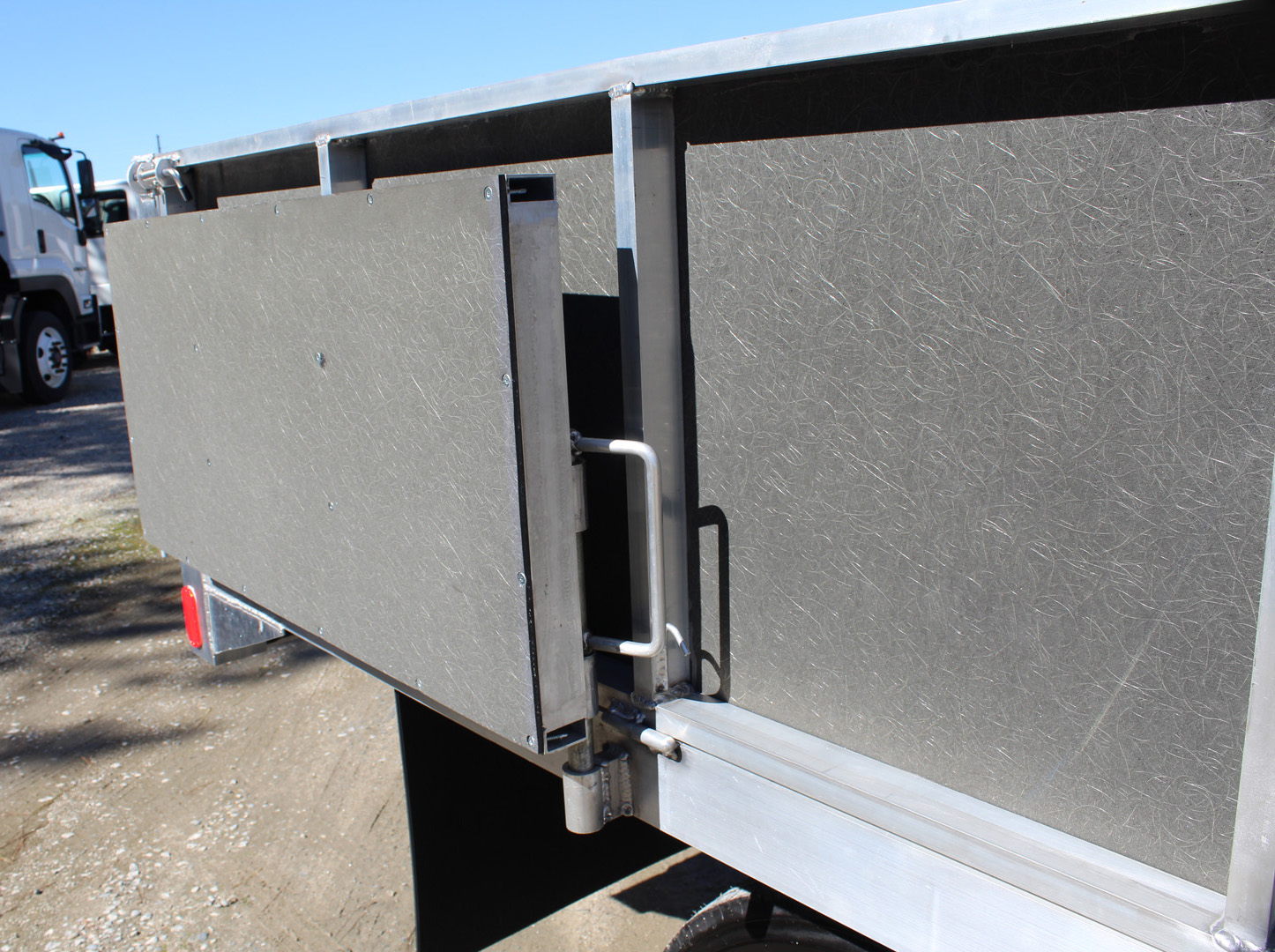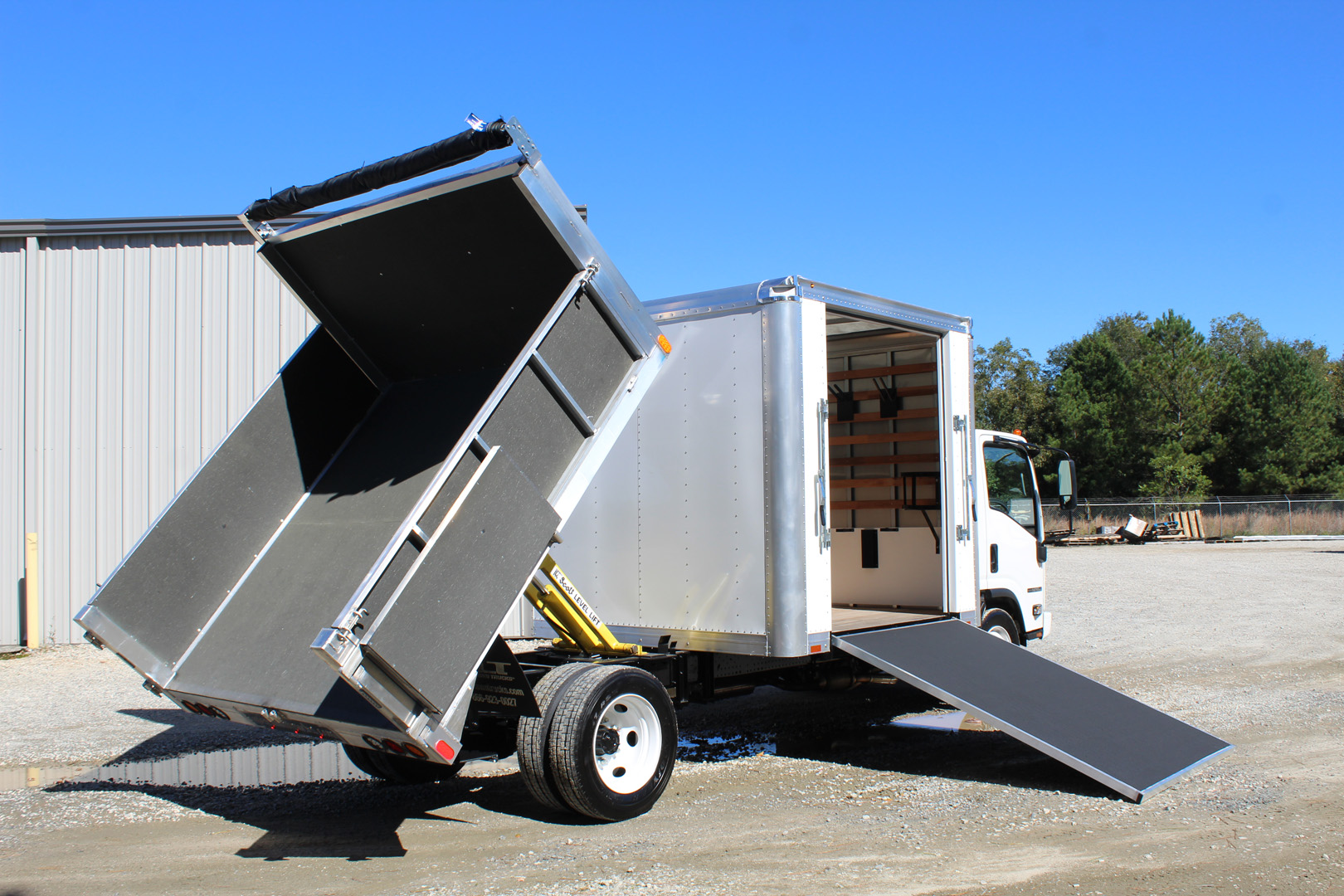 Features
Isuzu NPR-HD Gas or Diesel Cab/Chassis
Single Cab or Crew Cab Available
New Aluminum + Composite Dump Body for Lawn & Landscape Contractors
Dump body with fold down sides and swinging rear doors
Walk-in tool storage 6 ft or 8 ft long x 8 feet wide x 85″ tall
Sideloading ramp doubles as the side door with load ranges of 1600 pounds or 3200 pounds
Huge Payload Capacity – 3 tons to 7 tons
Maximum Fuel Economy
Rugged construction
Super Advanced Components to Resist Corrosion
Dump body tarp cover
Towing package
Back up camera
5-Year / 125,000-mile Warranty Available
Finance your purchase or select the lease finance option
Custom Quote Request
Options:
Isuzu Single or Crew Cab
Gas or Diesel
Variety of truck body sizes and dump sizes. Please Call 866-923-0027 for details!
Truck Body Side Door(s)
Loading Ramps
Variety of weight capacities for bodies and ramps
Accessories like Tool boxes, Fueling Stations, On Board Back Up Cameras and many more.  Custom Designs Available!
Request Custom Quote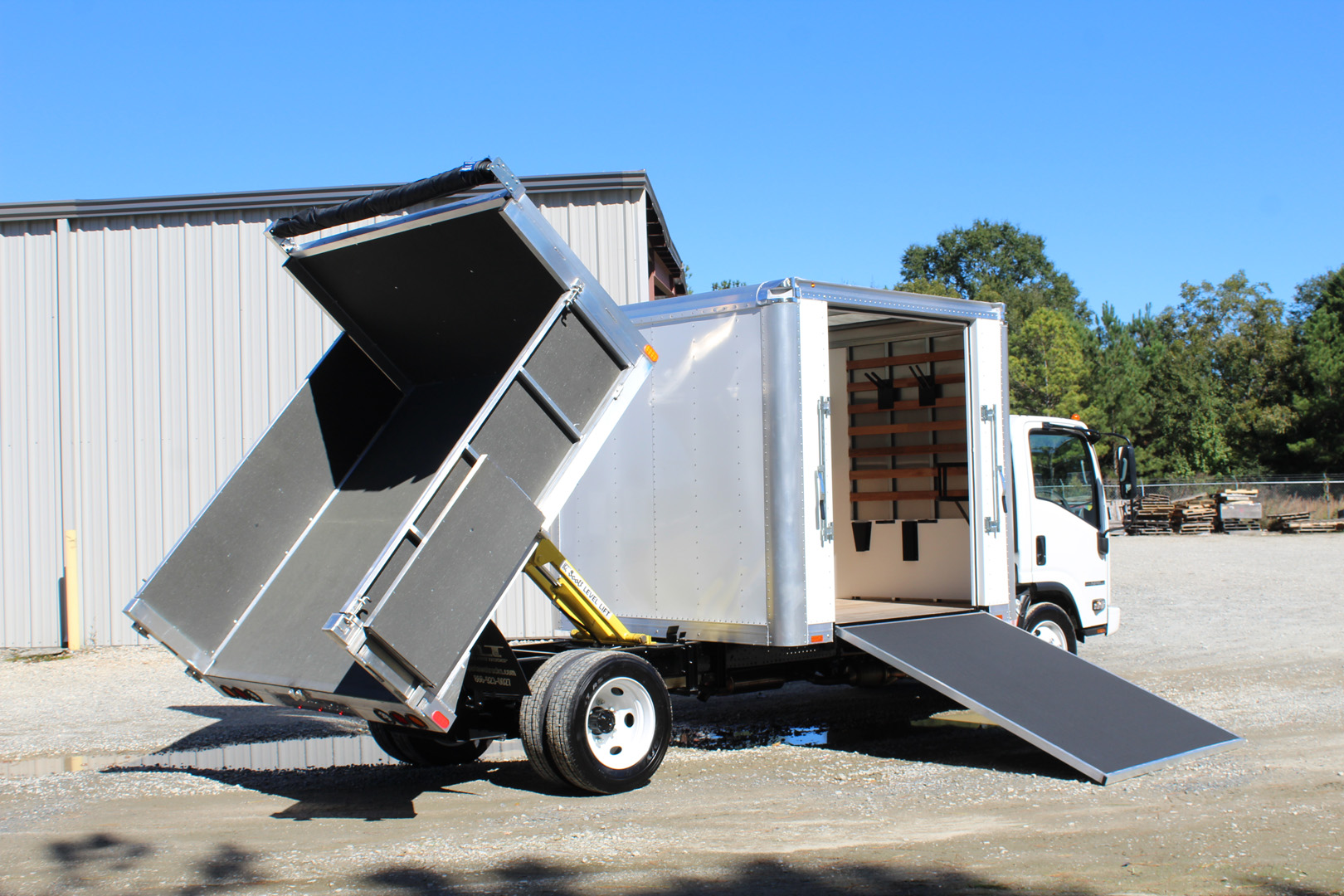 Just how tough is the composite dump bed? Watch below!

This video will tell you what happens when you fill out the form!
3 Simple Steps to Order your Super Lawn Truck        
1) Select the package that best suits your needs.
2) Place your deposit.
3) Apply for financing.
All Models are available with Crew or Single Cabs & Gas or Diesel.
The Super Aluminum Contractor Truck is in our rental and beta-test program. Rent this truck for as little as $75.00/day!